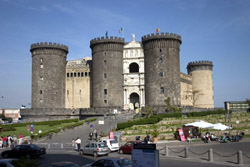 Castelnuovo, symbol of Naples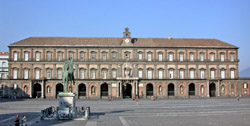 Royal Palace of Naples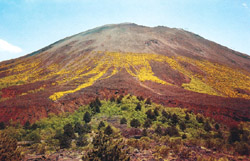 Vesuvius covered with broom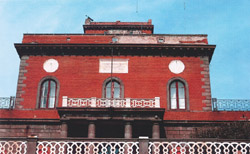 The Observatory of Vesuvius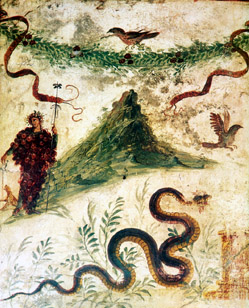 Vesuvius in a Pompeian fresco
GUIDED TOUR TO NAPLES AND VESUVIUS :
DURATION:

6/7 hours

PRICE:

€ 220

AVAILABILITY:

All-year-round




INCLUDES:

Private English-speaking guide at your disposal for 6/7 hours

ENTRANCE FEES OF THE CRATER NOT INCLUDED
Itinerary Details are listed below:
TOUR SCHEDULE OF NAPLES - VESUVIUS
Meeting with Your guide by Your hotel or cruiseship
Transfer to Naples and sightseeing
1h of free time for exploring on your own the city
Transfer to the top of Vesuvius
90 minutes of free time for reaching on foot on Your own the top of Vesuvius
Back to Your hotel or Your cruiseship
Naples, Napoli in Italian, is the third most-populated city in Italy and the biggest city in Southern Italy. Its name comes from the Greek Neapolis meaning new city. Its close proximity to many interesting sites, such as Pompeii and the Bay of Naples, makes it a good base for exploring the area. Naples is a lively and vibrant city, full of wonderful historical and artistic treasures and narrow, winding streets with small shops, making it worth at least a few days visit.

Vesuvius is an extremely fascinating volcano and it is certainly the symbol and the main feature in the Neapolitan landscape. Over the centuries it has been the cause of destruction of entire cities. Vesuvius' fame dates back to the tragic eruption in 79 AD. which destroyed the towns of Pompeii, Herculaneum and Stabiae.

Vesuvius' last eruption was in 1944 shortly after the allied troops landed in Salerno. Today the volcano is considered quiescent, or dormant, but the vents or fumaroles on top remind us of what lies beneath.

The walk up to the summit is beautiful, and from there You can enjoy a panoramic views of all the area. While all around the volcano, the mild climate and the extremely fertile ground, despite the lava flows that have followed one another over the centuries, have enabled the evolution of luxuriant characteristic flora that provides a habitat for a few, but significant animal species, with birds that stop here while migrating.
THIS PRIVATE GUIDED TOUR OF NAPLES AND VESUVIUS COSTS EUROS 220.